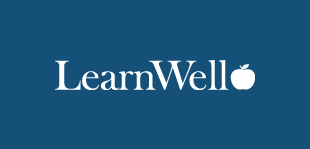 LearnWell, a technology enabled services business for behavioral health institutions, announced today that Brook Venture Partners has led an investment in the Company with co-investor Eagle Private Capital.
LearnWell's service offering is an inclusive and personalized education service for school age patients in a healthcare setting. LearnWell is the leader in providing K-12 educational programs to students in behavioral health facilities, eating disorder programs, addiction treatment facilities, and medical hospitals with over 17,000 students taught each year.
"We are excited to partner with the LearnWell founder and management team to help LearnWell expand and grow their footprint. The company has a fantastic cause and can make a meaningful impact in the lives of the children in their programs. We are thrilled to have the opportunity to support a great management team and build upon the success the company has had to date." said Brook Partner and Chairman of LearnWell's Board of Directors, Brennan Mulcahey.
"LearnWell has a very strong value proposition and a meaningful mission. The combination of these two factors puts us on a solid growth trajectory and is moving us from a regional player to a national leader in our field." said LearnWell CEO Dave Ramsden. Mr. Ramsden was promoted to CEO as part of the transaction.
About LearnWell
LearnWell offers a fully managed education solution for students in hospital, behavioral health / rehabilitation, and home-based settings. LearnWell's technology enabled service provides certified teachers on site at the health center and coordinates with each individual student's home school to ensure that the student keeps up with peers in their home district to the extent possible. The Company has grown to 60+ healthcare facilities and to a regional leader in an underserved market. For more information on LearnWell, see www.learnwelleducation.com
About Brook Venture Partners
Brook Venture Partners makes growth equity control investments in Healthcare Information Technology and technology enabled service companies located in the eastern United States. The firm focuses on initial acquisition investments of $5-$30 million and specializes in both financing and providing the strategic and planning support necessary to effectively manage growth. Brook is headquartered outside Boston in Wakefield, MA. For more information on Brook Venture Partners, see www.brookventure.com