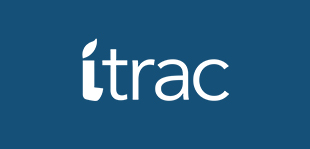 WAKEFIELD, MA – Brook Venture Partners announced today that, together with HealthEdge Investment Partners and Eagle Private Capital, it has completed the acquisition of Vortex Management, Inc. d/b/a Tyson Steele Associates and illumitrac, LLC (collectively "ITRAC" or the "Company").
Based in Eugene, Oregon, ITRAC provides technology-enabled practice optimization solutions to dental practices across the United States, helping practitioners increase productivity, improve profitability, and drive revenue growth. ITRAC was founded in 1995 by Tyson Steele and his wife, Gjusta Steele, as the nation's first full-service boutique marketing and advisory firm focused exclusively on the dental industry. The Company offers a comprehensive suite of services including website design and hosting, direct mail campaigns, pay-per-click advertising, reputation management, call tracking and analytics, and continuing education. In 2013, in response to the growing popularity of subscription medicine, ITRAC developed and launched illumitrac, a cloud-based software platform used by practices to establish and manage patient membership clubs. The platform has scaled quickly since its launch and currently processes more than $19.0 million of annual membership dues for dental practices across the United States.
This investment is expected to enhance ITRAC's growth opportunities by bringing together its superior and evolving service offering with HealthEdge and Brook's industry experience, network, and resources.
Tyson Steele, Founder and Chief Executive Officer of the Company, remarked "The HealthEdge and Brook Venture teams are ideal partners to help ITRAC in our mission to transform retail healthcare practices into thriving businesses that genuinely serve their owners, employees, and patients. Importantly, this acquisition also provides a timely opportunity to greatly expand the technologies and coaching services that have driven the success and growth of our customers for more than two decades. As retail healthcare practitioners continue to move away from an insurance-driven, third-party business model, ITRAC will be uniquely positioned to help." Mr. Steele will continue in his role as CEO and as a member of ITRAC's Board of Managers.
Brennan Mulcahey, Partner at Brook Venture Partners, commented "After an extensive search for a differentiated player in the dental space, we are thrilled to partner with one of the leaders at the forefront of revolutionizing the dental business model. The Company has an exceptional industry reputation and management team, and we are honored to join forces again with collaborative investors and partners in the HealthEdge and Eagle Private teams."
HealthEdge Managing Partner Phil Dingle added, "We are excited to partner with Tyson and his team. ITRAC has developed a market-leading technology platform that capitalizes on healthcare's shift away from the traditional fee-for-service model. We believe there are additional growth opportunities to capture within the dental industry, and that ITRAC's success is also a proxy for the growth potential of the Company's service offering in analogous healthcare verticals."
About iTRAC
iTRAC today encompasses Tyson Steele Associates and illumitrac of Eugene, Oregon. The companies provide software and services to dental practices in the United States. Together the companies focus on the transformation of these practices into robust businesses via proprietary software and proven marketing solutions. For more information on Tyson Steele or illumitrac please visit www.tysonsteele.com and www.illumitrac.com.
About Brook Venture Partners
Brook Venture Partners makes growth equity control investments in Healthcare Information Technology and technology enabled service companies located in the eastern United States. The firm focuses on both financing and providing the strategic and planning support necessary to effectively manage growth. Brook is headquartered outside Boston in Wakefield, MA. For more information on Brook Venture Partners, see www.brookventure.com.
About Healthedge Investment Partners
HealthEdge Investment Partners is an operating-oriented private equity firm founded in 2005 that focuses exclusively on the healthcare industry. HealthEdge seeks to achieve superior returns by investing in businesses that benefit from the knowledge, experience, and network of relationships of its partners. For more information on HealthEdge, please visit www.healthedgepartners.com
.