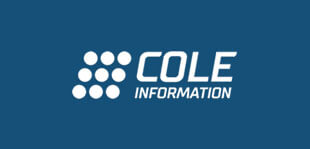 Omaha, NE – January 25, 2017 – Cole Information, a provider of vertically-targeted customer acquisition solutions, announced today that Brook Venture Partners has led an investment in the Company with co-investors Resolute Capital Partners and Eagle Private Capital.
Cole offers a suite of subscription based lead generation online platforms to small businesses in real estate, insurance, and homes services industries, among others. The Company has decades of vertical market expertise and is focused on delivering actionable hyper-local sales leads.
"The acquisition of Cole Information fits well with Brook's business model - driving growth by building a robust sales and marketing engine while simultaneously scouring the market for accretive acquisitions," said Brook Partner and Chairman of Cole's Board of Directors, Ned Williams. Brook sees many paths for rapid growth both organically and acquisitively that will support the Company's mission to expand its reach in multiple small business markets.
"Cole Information has carved out an exciting niche in the SMB space by leveraging an incredibly strong brand, exceptional customer relationships, easy-to-use online interface and a robust nationwide consumer database," said Cole CEO Jim Eggleston. Mr. Eggleston will remain CEO after the transaction.
Petsky Prunier served as exclusive financial advisor to Cole for the transaction.
About Cole Information
Cole Information is a leading provider of vertically-targeted customer acquisition solutions to SMBs across the real estate, insurance, and home services verticals. Cole's suite of proprietary, technology-enabled digital customer acquisition solutions leverage its national consumer databases of more than 130 million households and 19 million businesses, plus unique datasets including cell phone numbers, e-mail addresses and automobile ownership. For more information visit www.coleinformation.com
About Brook Venture Partners
Brook Venture Partners makes growth equity control investments in Information Technology and IT-enabled service companies located in the eastern United States. The firm focuses on initial acquisition investments of $2-$15 million and specializes in both financing and providing the strategic and planning support necessary to effectively manage growth. Brook is headquartered outside Boston in Wakefield, MA. For more information on Brook Venture Partners, see www.brookventure.com
About Resolute Capital Partners
Based in Nashville, TN, Resolute Capital Partners is a provider of mezzanine debt and equity for small, growing businesses throughout the United States. Currently investing out of Resolute Capital Partners Fund III, LP, a Small Business Investment Company seeking to identify lower middle market business that have established a strong market position and are poised for growth, Resolute Capital typically invests $2-$20 million in the form of mezzanine debt and equity to support acquisitions, recapitalizations and other growth needs. For more information on Resolute Capital Partners, see www.resolutecap.com
About Eagle Private Capital
Based in St. Louis, MO, Eagle Private Capital, LLC is the fund manager of the Eagle family of funds. With over $400 million under management in its funds, Eagle Private Capital makes mezzanine and private equity investments of between $2 and $15 million. For more information on Eagle Private Capital, see www.eagleprivatecapital.com