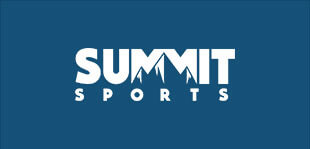 NEWTON, Mass., March 11, 2015 /PRNewswire/ -- Digital Fuel Capital has announced an investment into Summit Sports, a leading multi-channel action sports company and operator of the websites www.skis.com, www.snowboards.com, www.inlineskates.com, www.wateroutfitters.com and www.campgear.com. The investment is aimed to support Summit's acquisitions of other e-commerce leaders in specialty sporting goods, as well as continue Summit's organic growth and stellar performance in the action sports industry.
"We are excited to partner with Steve Kopitz and the Summit Sports team to support their expansion in specialty online sporting goods," says Carson Biederman, President of Digital Fuel Capital, "Our mission is to invest in exceptional e-commerce companies and empower them with access to world class resources to improve and grow. Summit is a great fit for us with their unique content, innovative online tools and deep product expertise. We believe that Summit is an ideal platform to acquire other similar leaders in action, outdoor and other online specialty sports segments."
"Summit has been looking for the right partner to help take the company to the next level, and Digital Fuel Capital has a base of knowledge and resources to support us with that objective, as well as a passion for the action sports industry," says Steve Kopitz, founder and Ski-E-O of Summit Sports. "We are looking forward to their support of our continued growth and pursuit of acquisitions to bring our customers the highest quality products and services that they have come to expect from us."
In addition to continued growth in its existing categories, Summit will begin a combined search, with the help of Digital Fuel, for leaders in specialty sporting goods e-commerce with a minimum revenue of $5 million. Combined, Summit and Digital Fuel have the skills, platforms, technologies and expertise to help other specialty sporting goods online retailers achieve their full potential.
Digital Fuel Capital partnered with Bay Capital Investment Partners, Eagle Private Capital, MB Financial Bank and Pine Street Capital Partners to provide Summit Sports with the capital base to support its planned expansion.
About Summit Sports
Summit Sports is an action sports retailer that owns and operates a number of retail stores and websites, with over 18 years of Internet retail experience. Its e-commerce sites are committed to giving the best online shopping experience possible through extensive resources on actions sports information and online shopping tools.
About Digital Fuel Capital
Digital Fuel Capital is a Boston-based investment firm focused on investments in e-commerce and digital marketing. Digital Fuel has backed a number of leading e-commerce companies as platforms for add-on acquisitions including Net Direct Merchants, Buy Auto Parts and Logo Sportswear.
For more information visit www.digitalfuel.com.
SOURCE Digital Fuel Capital