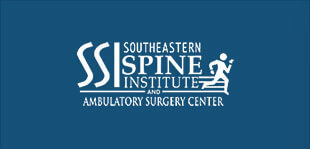 Boston, MA – April, 2017 – Candescent Partners, a Boston-based private equity firm, announced that it has invested in the Southeastern Spine Institute ("SSI"). Candescent led the transaction with co-investors Eagle Private Capital, Harbert Mezzanine Partners, Resolute Capital Partners, C3 Capital Partners, LLC and LiveOak Growth Capital.
Headquartered in Mount Pleasant, South Carolina, SSI has provided high quality, comprehensive spine care to its patients for over 20 years. The Company was originally founded by Dr. Don Johnson and has subsequently expanded to 30 providers.
As part of the transaction, Bob Nixon will become SSI's new Chief Executive Officer.
We look forward to partnering with the SSI physician group and Bob Nixon to build upon SSI's reputation for excellent clinical care and patient customer service through continued organic growth and strategic acquisitions

Sandy McGrath, Managing Partner at Candescent Partners.
I'm very excited to work with such an impressive and dedicated provider group and staff. SSI has a unique and progressive approach towards comprehensive spinal health. I look forward to partnering with Candescent and the SSI team to build upon this impressive platform.

Bob Nixon
About Candescent Partners, LLC
Candescent Partners is a Boston-based private equity firm that invests in the acquisition, growth and recapitalization of lower middle market companies in healthcare services, business services, software and consumer products and services. Steve Jenks and Sandy McGrath founded Candescent in 2008. Steve Sahlman joined the partnership in 2009. Candescent invests in businesses with annual EBITDA between $2 and $8 million and enterprise values between $10 and $75 million. For more information, visit: www.candescentpartners.com
About the Southeastern Spine Institute
Headquartered in Mount Pleasant, SC, the Southeastern Spine Institute is the largest medical practice in South Carolina dedicated to exclusively addressing spine health. For more information, visit: www.southeasternspine.com