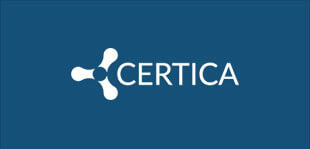 Bay Capital Investment Partners is pleased to announce its investment in Certica Solutions, Inc. Founded in 2001 and headquartered in Wakefield, MA, Certica Solutions provides data management and assessment solutions to K-12 schools, districts, and educational service agencies. The company's software provides administrators and educators the ability to easily analyze, track, and improve performance through better use of student, school, and teacher data.
Bay Capital and Eagle Private Capital, LLC invested debt and equity into Certica Solutions, a portfolio company of Brook Venture Partners, to acquire the entire Formative Assessment Item Bank line of business from Northwest Evaluation Association. This dynamic item bank contains over 82,500 standards-based unique test questions that have been written or aligned to national and state learning standards in mathematics, English language arts, science, and social studies.
Certica Solutions intends to continue to enrich and expand the Formative Assessment Item Bank to keep the item bank in step with evolving education trends. Mark Rankovic, Certica Solutions' President and CEO said, "we are excited to be acquiring the Formative Assessment Item Bank line of business. We know the Item Bank well and have worked collaboratively with the team that has created and supported it. Further, we have worked closely with instructional leaders in K-12 organizations who have prized the Item Bank as a valuable resource for assessing student mastery of standards."
About Bay Capital Investment Partners
Based in Providence, Rhode Island, Bay Capital Investment Partners invests senior debt, subordinated debt, mezzanine capital, and equity capital in lower middle market companies to facilitate acquisitions, management buyouts, recapitalizations, and to provide growth capital. Bay Capital invests $2-$10 million in historically profitable companies with strong management teams and a well-defined growth strategy.