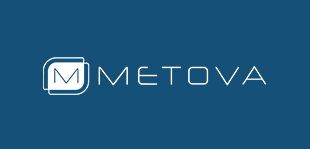 New York, NY – Lightview Capital ("Lightview") has announced the recapitalization of Metova Inc. ("Metova"), a leading provider of outsourced mobile application development services.
Headquartered in Franklin, TN with additional offices in Conway and Fayetteville Arkansas, Metova provides a full-suite of outsourced mobile application solutions ranging from product strategy and design to application development and ongoing maintenance and support. Metova combines its mobile expertise with a deep understanding of emerging technologies including IoT, Mobile Self-Service, Connected Home/Vehicle and Data Science serving a strong base of domestic and global customers.
"For nearly a decade, Metova has provided innovative mobile application solutions to a high profile customer base," said Josh Smith, CEO of Metova, Inc. "We view our partnership with Lightview as the start of an exciting chapter for Metova to continue its path of being the technology partner of choice for companies ready to make the leap in mobile product innovation."
Rich Erickson, Managing Director of Lightview noted that "The average mobile application is updated every few weeks with the typical smartphone user spending over 2 hours per day on mobile applications. The continued secular shift to mobile drives the need for the specialized expertise Metova provides to its customers in providing best in class outsourced mobile application development and maintenance services. We are extremely pleased to be able to partner with the Metova team and continue build upon their tremendous success as a market leader in mobile digital transformation services."
The investment in Metova is consistent with Lightview's strategy of investing in business services organizations providing specialized domain expertise, strong recurring revenue and can benefit from Lightview's collaborative investment approach.
Lightview's investment partners for the transaction included Harbert Management Corporation and Eagle Private Capital. Lightview's Operating Advisor Tim Murray, an experienced industry executive, will join the Metova Inc. Board of Directors.
About Lightview Capital
Lightview Capital is a leading private equity firm investing exclusively in business services sectors across the lower middle market. Lightview is focused on providing its portfolio companies deep industry knowledge, insightful experience, and active resources to unlock growth and drive value. Lightview Capital's approachable investment style combines deep operational and financial experience with an entrepreneurial spirit that delivers measurable results.
Headquartered in New Jersey and founded in 2012, Lightview Capital founders have successfully led direct investments in more than 20 companies over 75% of which have led to IPOs or strategic exists. Over the course of their combined 50+ years of experience, they have founded and managed both operating businesses and investment firms where they were instrumental in raising over $500 million from leading institutional investors.
For more information on Metova or Lightview Capital, please contact Josh Guggenheim at JGuggenheim@LightviewCapital.com.