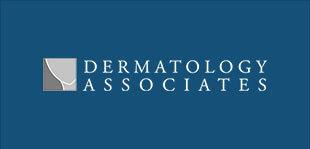 Dallas, TX - Dermatology Associates, a Candescent Partners company and a leader in dermatology care, announced that Dermatology & Skin Cancer Center (DSCC) has joined the company.
The combined organization and its 25 physicians will now provide dermatology services via 14 locations in Texas, Kansas and Missouri, handling nearly 150,000 patient visits this year.
"Healthcare is evolving rapidly - managing the business aspects of a practice requires more and more time which distracts from patient care," said Geoff Wayne who will serve as CEO of the combined companies. "Dermatology Associates provides a model where physicians can focus on their patients and the business aspects are handled by dedicated experts. We are excited the physicians and the rest of the team at DSCC are joining Dermatology Associates. Our vision is to build a patient centric organization that will allow our practices to excel and patients to receive the care they need in the changing world of healthcare."
"As a physician, running a practice takes time away from being available to my patients," said Glenn Goldstein, MD, founder of DSCC and who will serve as a regional medical director in the combined entity. "Our physicians are passionate experts in providing medical care, we are not interested or qualified to navigate the insurance, regulatory and business issues that increasingly take more and more of our time. The complexities of a physician practice continue to create new challenges and the best option is to join with other like-minded organizations that possess the expertise needed to succeed through the uncertainties of the future. I am excited about working with Dermatology Associates to build an organization that is focused on dermatology yet retains its independence."
Candescent led the recapitalization of Dermatology Associates and was joined by Eagle Private Capital, Harbert Mezzanine Partners, Wafra Investment Advisory Group, Bay Capital Investment Partners, The Brookside Group, Spring Capital Partners and Tenth Street Capital.
About Dermatology Associates
Dermatology Associates is the leader in dermatology services in East Texas. Since its founding in 1996 by Dr. Lawrence Anderson, Dermatology Associates has grown to become one of the largest dermatology practices in the state, providing comprehensive skin care to tens of thousands of East Texans through its six locations. For more information, visit www.dermatologytyler.com
About Dermatology & Skin Cancer Center
DSCC is the market leader in the dermatology specialty in Kansas City and the surrounding areas. With eight locations in Kansas and Missouri, DSCC provides a full array of skin care including general, cosmetic and skin cancer surgery. For more information, visit www.kcdermcenter.com
About Candescent Partners, LLC
Candescent Partners is a Boston-based private equity firm that invests in the acquisition, growth and recapitalization of lower middle market companies in healthcare services, business services, software and consumer products and services. Steve Jenks and Sandy McGrath founded Candescent in 2008. Steve Sahlman joined the partnership in 2009. Candescent invests in businesses with annual EBITDA between $2 and $8 million and enterprise valu