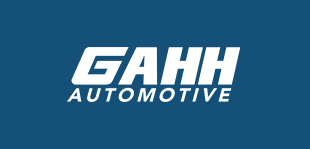 River Associates Investments, LP ("River Associates" or "River") a longstanding lower-middle market private equity firm based in Chattanooga, TN, announced that it has partnered with management through a newly formed entity, TopDown, Inc. ("TopDown") to acquire GAHH, LLC ("GAHH").
Based in North Hollywood, CA, GAHH is a designer, manufacturer, and marketer of aftermarket convertible tops, Jeep tops, seat covers and vehicle interiors. GAHH holds a leading market position with an estimated 65% share in the U.S. aftermarket convertible vehicle tops market, excluding Jeeps.
"River has been exceedingly diligent throughout the process. GAHH's brand structure has a number of moving parts and River's genuine interest and thorough research into our company set the firm apart in the opinions of our management team," said Rodney Wells, CEO of GAHH. "They were attentive to our vision for growth and had excellent contributions to our strategies from the start. We believe River's history with similar investments and their successful organic and strategic growth approach will help guide GAHH and TopDown to the next level."
"GAHH is an impressive company comprised of several high quality brands that provide comprehensive offerings to the automotive aftermarket," said Mike Brookshire, Co-Managing Partner at River Associates. "We were drawn both to their current leadership position in the market as well as their unique position for growth. River is excited to step into a partnership role with Rodney and the management team to pursue that growth, and we believe it will be a very successful chapter for everyone involved."
River funded the transaction with equity from its seventh investment fund (River VII, L.P.). Financing was provided by Abacus Finance and Eagle Private Capital. River Associates was advised by Bass, Berry & Sims PLC. GAHH was advised by Katten Muchin Rosenman LLP and Prestwick Advisors, LLC.
TopDown, Inc., the parent company of GAHH, will seek to acquire businesses that manufacture or supply similar or complementary products to the end markets referenced above. Please contact Mark Jones for additional information.