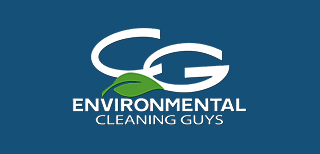 FORT WORTH, TX – Silver Peak Partners has invested in CG Environmental (DBA The Cleaning Guys).
TCG operates out of five company-owned locations in Dallas-Fort Worth, Houston, Austin, San Antonio and Denver. The company is headquartered in Fort Worth (www.cleaningguys.com).
The financing for the investment was provided in partnership with Midwest Mezzanine (www.mmfcapital.com) and Eagle Private Capital (www.eagleprivatecapital.com).
Silver Peak intends to grow The Cleaning Guys through a combination of capital and managerial support to execute on organic growth opportunities and add-on acquisitions.
"The Cleaning Guys is a great fit for Silver Peak with its strong management team, industry-leading technology, and numerous opportunities for organic growth through expansion of geographic footprint and add-on acquisitions," said Bill Haan, a managing partner at Silver Peak Partners. "Along with our partners at Midwest and Eagle, we look forward to supporting TCG with the capital it needs to grow and better serve its current and future customer base."
"Partnering with Silver Peak was an obvious choice," said Erick McCallum, founder and CEO of The Cleaning Guys. "Everyone at TCG is excited that we have found partners who share our enthusiasm. We recognize that as a company we are at a critical stage in our growth and that we will benefit from having an experienced financial partner. Silver Peak has the relevant experience and success in the environmental services space that will benefit TCG over the long run."
"It is rare to see an industrial services company with the potential to fundamentally change the sectors in which it operates. With its proprietary equipment and processes, the Cleaning Guys has such an opportunity in the environmental, hazardous material, and industrial cleaning segments. This is a company that will be heard from in the marketplace," said Bryan Hursh, a partner at Silver Peak.
About The Cleaning Guys
The Cleaning Guys (TCG) provides hazardous and non-hazardous material cleanup and disposal, field services, and emergency response services to municipal and commercial customers throughout Texas and Colorado. The company's capabilities include chemical spills, gas spills, and biological hazards. www.cleaningguys.com
About Silver Peak Partners
Silver Peak Partners invests in companies nationwide that have from $3 million to $10 million of EBITDA. Sectors of interest include infrastructure, recycling and environmental, aerospace & defense, niche and precision manufacturing, agribusiness, and value-added distribution. Silver Peak was founded in 2008 and is headquartered in Denver. www.silverpeakpartners.com
About Eagle Private Capital
Based in St. Louis, MO, Eagle Private Capital, LLC is the fund manager of the Eagle family of funds. With over $400 million under management in its funds, Eagle Private Capital makes mezzanine and private equity investments of between $2 and $15 million. www.eagleprivatecapital.com
by John McNulty from Private Equity Professionals | Original Article