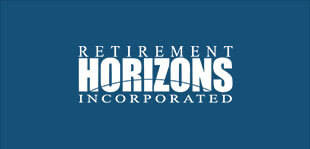 Boston, MA – June 2015 – Candescent Partners, a Boston-based private equity firm, announced that it has made a significant growth investment in Retirement Horizons Inc. Candescent led the transaction along with co-investor Eagle Private Capital.
Retirement Horizons is a third party pension administrator, serving both defined benefit and defined contribution plans. The Company was founded by Mickey McDaniel in 1998 and has grown to three offices throughout Texas, servicing clients nationwide.
"We look forward to partnering with Mickey and his high quality team to continue to deliver excellent client service," said Steve Jenks, Managing Partner of Candescent Partners. "We believe that Retirement Horizons is well positioned to continue its track record of growth through a combination of strategic acquisitions and organic expansion."
Mickey McDaniel, President of Retirement Horizons, remarked, "I look forward to partnering with Candescent to continue to provide quality actuarial administration and consulting services to our clients. Candescent's demonstrated expertise in growing business services enterprises made them an ideal partner for this investment."
About Candescent Partners, LLC
Candescent Partners is a Boston-based private equity firm that invests in the acquisition, growth and recapitalization of lower middle market companies in healthcare services, business services, software and consumer products and services. Steve Jenks and Sandy McGrath founded Candescent in 2008. Steve Sahlman joined the partnership in 2009. Candescent invests in businesses with annual EBITDA between $2 and $8 million and enterprise values between $10 and $75 million. For more information, visit: www.candescentpartners.com
About Retirement Horizons Inc.
Headquartered in the Woodlands, TX, Retirement Horizons is a leading third party pension administrator and benefits consulting company. Founded by Mickey McDaniel in 1998, Retirement Horizons operates three locations and services over 250 clients. For more information, visit: www.retirement-horizons.com