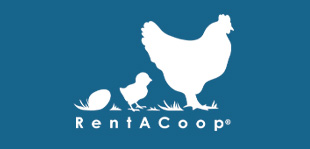 DALLAS--(BUSINESS WIRE)--Surge Private Equity LLC ("Surge") announces its investment into RentACoop LLC and Top Manufacturing LLC ("RAC"), a Maryland-based leading Ecommerce platform that designs and sells hundreds of proprietary products for retail chicken owners across the country. Additionally, the Company offers local chicken coop and hatching rentals for neighboring schools, homes, and families. The transaction closed with debt financing provided by Eagle Private Capital.
Since 2012, RAC has established itself as a leading provider of retail chicken products tailored to fit the custom needs of backyard chicken owners and small animal owners across the country. The company's unique product design process solves many overlooked issues that exist within the current market. Founders Tyler and Diana Phillips will retain equity in the business with Tyler remaining on as CEO. Surge looks to provide logistical improvements, a renewed focus on new sales channels not currently pursued, an add-on acquisition campaign, and financial reporting and KPI improvements.
Tom Beauchamp, one of Surge's founding Partners, explained, "Having year over year revenue growth of over 100% in sales each of the last 5 years, Tyler and Diana have built an explosive and proprietary business in a world that continues to see an economic push towards both organic and self-sustainable living. We are thrilled to partner with such innovators and to help them take their mom-and-pop company to the next level."
About Surge Private Equity
Surge Private Equity is a Dallas-based private equity firm that typically seeks majority investments in growing businesses with $2-7.5MM of EBITDA. Together with its lending partners, Surge provides entrepreneurs with liquidity and investors with higher yields and greater accessibility through lower investment minimums. Surge primarily invests in companies where the seller will remain on board in an ongoing capacity.
About Eagle Private Credit
Based in St. Louis, MO, Eagle Private Capital is the fund manager of the Eagle family of funds. With over $725 million under management in its funds, Eagle Private Capital makes mezzanine debt and private equity investments of between $4 and $15 million.