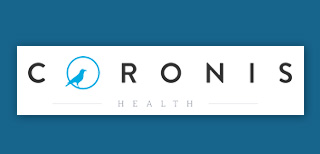 August 4, 2022
424 Capital is pleased to announce today that 424, along with its co-investors, Eagle Private Capital and Plexus Capital, have sold Coronis Health to Veritas Capital of New York, NY. The 424 team worked closely with Coronis management over the past seven years to build one of the world's leading revenue cycle management companies supporting over 1,000 hospitals and healthcare practices in the US. We are quite pleased with the investment outcome and believe Veritas is a perfect partner for the Company's next chapter. You will be able to learn more about the Company's future plans in this press piece released by Veritas below.
NEW YORK & SYKESVILLE, Md. & JACKSON, Mich.–(BUSINESS WIRE)–Veritas Capital ("Veritas"), a leading technology and government investor with deep healthcare expertise, today announced that an affiliate of Veritas completed the combination of two complementary revenue cycle management (RCM) businesses: Coronis Health ("Coronis") and MiraMed Global Services ("MiraMed"). The combination creates a scaled RCM platform providing end-to-end technology-enabled solutions to a diverse set of healthcare providers across the U.S. The newly combined company benefits from meaningfully increased scale, end-to-end RCM capabilities across multiple specialties, and robust infrastructure with over 8,500 employees globally.
"We welcome Veritas as the new stewards of Coronis and wish the team continued success."
The combined company will be led by Coronis CEO Stephen Grubbs. MiraMed's founder and CEO Tony Mira will serve as Vice Chairman of the Board of Directors.
Veritas has a proven track record of driving growth for companies within the healthcare technology market. The firm brings a culture of intense customer focus and accelerating growth through investment in R&D and product innovation.
Coronis is a leading provider of end-to-end RCM solutions to U.S. healthcare providers including primary and specialty physician practices, anesthesia groups, laboratories, emergency medical services, behavioral health centers, FQHCs, and hospitals. Since its founding in 2015, Coronis has rapidly become an industry leader with an emphasis on quality, transparency, and customer satisfaction. Coronis' solutions address the full RCM continuum for a patient's journey, allowing clients to focus on delivering high quality patient care to communities they serve. Veritas acquired Coronis from 424 Capital and other minority shareholders.
Founded by Tony and Sue Mira in 1979, MiraMed is a leading provider of end-to-end RCM and business process outsourcing services for anesthesia practices and commercial healthcare clients in the U.S. MiraMed delivers medical coding, billing, and receivables management solutions to regional anesthesia-focused physician practices and other commercial healthcare clients, supported by a highly strategic hybrid onshore/offshore delivery model. Veritas acquired MiraMed from the Mira family, who will retain an ownership position in the combined company.
Ramzi Musallam, CEO and Managing Partner of Veritas Capital, said, "This combination brings together two highly complementary businesses with a shared mission to improve operations for healthcare providers across the U.S. Coronis' end-to-end RCM solutions paired with MiraMed's expertise and global infrastructure creates a robust platform for growth in a highly fragmented market. We look forward to leveraging our expertise in healthcare technology to support the combined company and, in partnership with management, deliver innovative technology-based solutions to ensure the continued success of the company's healthcare provider clients."
"We are thrilled to partner with Veritas Capital through this combination, which will better position us to help our clients focus on providing what's most important – the absolute best patient care," said Mr. Grubbs, CEO of Coronis. "MiraMed has a terrific team and value proposition, and we are confident that, with a larger platform and enhanced resources provided by Veritas, the combined company is poised for continued organic and inorganic growth to benefit our clients, employees, and partners."
"Our family built MiraMed to serve the growing needs of our healthcare clients and their patients. By combining with Coronis, we created a new company with the scale, resources, and global infrastructure to provide an expanded set of solutions to our clients," said Tony Mira, founder and CEO of MiraMed. "Together, we will expand our operational footprint to serve clients across various specialties and make investments in technology to enhance operations for our clients across the healthcare industry. I look forward to working with the talented team at Coronis, as well as Veritas, as we embark on this next chapter."
"Our investment in Coronis and partnership with Stephen and the entire management team firmly established how our playbook can create value in the healthcare technology sector," said 424 Capital Managing Partner Walter Beinecke. "We welcome Veritas as the new stewards of Coronis and wish the team continued success."
Latham & Watkins LLP served as legal counsel to Veritas. Lincoln International LLC and TripleTree LLC served as financial advisors to Veritas. Guggenheim Securities LLC served as lead financial advisor and Whiteman Osterman & Hanna LLP served as legal counsel to Coronis. Gibson, Dunn & Crutcher LLP served as legal counsel to MiraMed.
About Veritas Capital
Veritas is a longstanding technology investor with a focus on companies operating at the intersection of technology and government. The firm invests in companies that provide critical products, software, and services, primarily technology and technology-enabled solutions, to government and commercial customers worldwide. Veritas seeks to create value by strategically transforming the companies in which it invests through organic and inorganic means.
Leveraging technology to make a positive impact across vitally important areas, such as healthcare, education, and national security, is core to Veritas. We are proud stewards of national assets, improving the quality of healthcare while reducing cost, advancing our educational system, and protecting our nation and allies. For more information, visit www.veritascapital.com.
About Coronis Health
Coronis is a leading provider of end-to-end RCM solutions to U.S. healthcare providers including primary and specialty physician practices, laboratories, and hospitals. By using industry-leading technology combined with high-touch relationship building, Coronis Health allows healthcare practitioners to focus on patient care. For more information, visit www.coronishealth.com.
About MiraMed Global Services
MiraMed is a leading provider of end-to-end RCM and Business Process Outsourcing services for anesthesia practices and commercial healthcare clients in the U.S. MiraMed partners with physician practices, hospitals, health networks, and related industry service organizations to provide a broad portfolio of solutions to streamline operations, improve productivity and ensure compliance. For more information, visit www.miramedgs.com.
About 424 Capital
424 Capital is a growth capital partner that invests in lower middle market companies within technology and tech enabled services. 424 Capital works in partnership with founders and management teams to accelerate and scale for long-term growth. Focusing primarily on investments in healthcare and renewable energy, we invest in, empower, and enable companies to step up, stand out, and make a difference in the world. For more information, visit www.424capital.com.
Contacts
For Veritas Capital, Coronis Health & MiraMed Global Services
Jenny Gore / Julie Rudnick
Jenny.Gore@fgsglobal.com / Julie.Rudnick@fgsglobal.com
For 424 Capital
Jennifer Mosto
jmosto@424capital.com