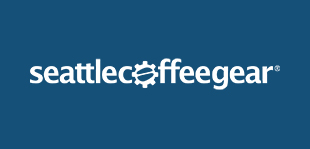 Digital Fuel Capital Acquires Seattle Coffee Gear, a Leading Omnichannel Specialty Retailer of Home Brewed Coffee Products
Investment to Further Strengthen and Expand Seattle Coffee Gear's Presence in the Home Brewed Specialty Coffee Market
Digital Fuel Capital("Digital Fuel"), a private equity firm focused on e-commerce businesses, announced that it has acquired Seattle Coffee Gear, a leading omnichannelspecialty retailer of coffee equipment and coffee beans. The founder of Seattle Coffee Gear, Victor Gehlen, will remain a significant shareholder in the business alongside Digital Fuel and Mike Atkinson, CEO of Seattle Coffee Gear.
Seattle Coffee Gear is one of the leading coffee equipment retailers in North America supplying the high-growth, home brewed,specialty coffee market with premium coffee equipment, whole bean coffee, and a wide range of coffee related products and repair services. Through its flagship website www.seattlecoffeegear.com and retail showroom locations, Seattle Coffee Gear's education-focused mission helps customers find the perfect equipment and beans to make better coffee and espresso drinks at home.The Company features over 200 machine models, many exclusively, and a curated selection of fresh, whole bean coffee.
Mike Atkinson, CEO of Seattle Coffee Gear, said, "We are very excited to be partnering with Digital Fuel.Their expertise in marketing and ecommerce is unique for an investment firm and the perfect resource base to help us accelerate the growth of Seattle Coffee Gear."
Carson Biederman, President of Digital Fuel Capital, said, "With a focus on customer education, curated merchandising and strong vendor partnerships,Victor developed Seattle Coffee Gear into a destination in the on-line specialty coffee equipment category.Mike has enhanced that foundation by building the team and processes to support significant scaling. We are extremely excited to be their partners and believe there is tremendous opportunity for Seattle Coffee Gear to accelerate a trend of consumers enjoying the ability to brew at home the drinks they have come to enjoy from their favorite cafe."
Eagle Private Capital and Pine Street Capital Partners participated in the transaction alongside Digital Fuel Capital providing subordinated debt financing.
Chinook Capital Advisors acted as the exclusive strategic advisor to Seattle Coffee Gear.
About Digital Fuel Capital
Digital Fuel Capital is one of the most-active private equity investors in e-commerce businesses. Digital Fuel's investment strategy is to acquire leaders in defensible e-commerce segments and to support its portfolio companies in optimizing their businesses through a combination of internal resources, collaboration amongst portfolio companies and strategic relationships with best-in-class partners. Digital Fuel's current portfolio consists of Artifact Uprising, Boutique Brands, BuyAutoParts, Guild Brands, National Tree Company, Outdoor Adventure Brands, Renovation Brands, RugsUSA, and Seattle Coffee Gear. Additional information can be found at www.digitalfuelcapital.com