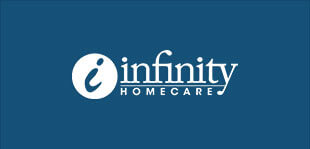 November 2015
Advises HealthEdge on Executing Definitive Agreement to Sell One of Florida's Largest Independent Home Health Providers to Amedisys
Livingstone, an international mid-market M&A and debt advisory firm, is pleased to announce Infinity Homecare ("Infinity" or the "Company"), a business controlled by the principals of HealthEdge Investment Partners ("HealthEdge"), has executed a definitive agreement to be acquired by Amedisys, Inc. (NASDAQ: AMED). Under the terms of the agreement, Amedisys will acquire 100% of the ownership interests in Infinity for $63 million. The transaction remains subject to customary closing conditions, including state regulatory approvals. Livingstone advised Infinity and HealthEdge.
Founded in 2006 and headquartered in Sarasota, Florida, Infinity provides a comprehensive range of in-home skilled nursing and therapy services to more than 14,000 patients annually. With over 600 professionals across 15 care centers in Florida, Infinity generates approximately $50 million in annual revenue and recorded last twelve months adjusted EBITDA of $6.4 million.
Amedisys is one of the nation's leading home health care and hospice companies. Founded in 1982, Amedisys has more than 13,000 employees and 393 home health and hospice care centers in 34 states, including 13 care centers in Florida. Amedisys delivers health care and hospice services to more than 360,000 patients every year.
"Amedisys is emerging nationally with leadership and strategy for the future of healthcare at home," said Infinity HomeCare's President and Chief Executive Officer Steve Karasick. "Combining our organizations creates a unique and powerful team of clinical excellence and innovation. I am honored to join side by side with the women and men of Amedisys and Infinity, Care America and Angel Watch, as we take our place shaping the future of caring."
Florida is home to 3.9 million Medicare beneficiaries, accounting for 7.3% of the total Medicare population in the United States. In addition, the state is home to over 1.5 million Medicare Advantage enrollees, accounting for 9.5% of the total Medicare Advantage enrollees nationally. Florida also has 214 hospitals with over 64,800 beds.
"The Infinity management team, in partnership with operationally-focused HealthEdge, successfully expanded the Company into one of the largest independent providers of skilled home health services in Florida," said Jim Moskal, Partner at Livingstone. "The acquisition of Infinity meaningfully strengthens Amedisys' operations within the attractive Florida market, positioning Amedisys to deliver high quality, outcome-driven care to more patients across the state."
Infinity marks Livingstone's second recent transaction for home-based healthcare providers, a core focus of the firm's healthcare practice. In September, Livingstone announced the sale of Option 1, a Thompson Street portfolio company, to Webster Capital's Epic Health Services.
About Health Edge
HealthEdge Investment Partners, LLC is an operating-oriented private equity firm founded in 2005 that focuses exclusively on the healthcare industry. HealthEdge seeks to achieve superior returns by investing in businesses that benefit from the knowledge, experience, and network of relationships of its partners. HealthEdge's partners have more than 100 years of combined operating experience in healthcare as CEOs and investors. For more information on HealthEdge, please visit www.healthedgepartners.com.
About Amedisys, Inc.
Amedisys (NASDAQ:AMED) is a "health care at home" company delivering personalized home health and hospice care to more than 360,000 patients each year. Amedisys is focused on delivering the care that is best for its patients, whether that is home-based recovery and rehabilitation after an operation or injury, care focused on empowering them to manage a chronic disease, palliative care for those with a terminal illness, or hospice care at the end of life.